Introduction to spatial data analysis with geopandas
Introduction to spatial data analysis with geopandas#
We will use geopandas 1 as our main tool for spatial data analysis in Python. In the first part of this book, we covered the basics of data analysis using the pandas library. Geopandas extends the capacities of pandas with geospatial operations. The main data structures in geopandas are GeoSeries and GeoDataFrame which extend the capabilities of Series and DataFrames from pandas. This means that we can use all our pandas skills also when working with geopandas.
The main difference between geopandas GeoDataFrames and pandas DataFrames is that a GeoDataFrame should contain one column for geometries. By default, the name of this column is 'geometry'. The geometry column is a GeoSeries which contains the geometries (points, lines, polygons, multipolygons etc.) as shapely objects.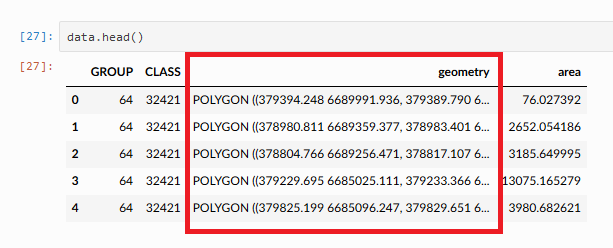 Figure 6.1. Geometry column in a GeoDataFrame.
Similar to importing import pandas as pd, we will import geopandas as gpd: